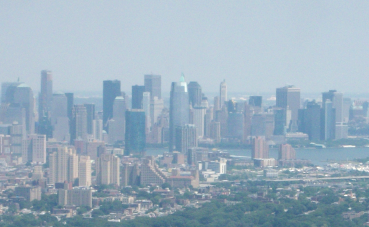 By Type:
National Reviews
of our documentation and technical writing:
"The manual is very well-written "

"...Thorough, intelligently arranged," "...strong reference features and clear instructions."

Reviewer David Pogue:

"Then they sent me a draft of the fine new manual, and suddenly light dawned."

"The amount of questions to our Support desk decreased significantly."

"Users find the documentation clear and easy to use."

"You did a great job, especially considering how little support we were able to give you."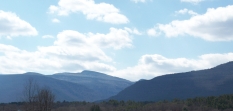 ---
Photos by Bill Ross —
Top, NYC from the air, 2010
Below: "Vistas"
(location: Kaaterskill Clove, NY)
---
A small sampling of work originally written for various businesses.
Current (2013)
Documentation for VidyoCast, cloud-based broadcast video production.
Wrote, produced and am maintaining a set of six operations manuals.
Also editing assorted marketing writing, site content.
Ongoing:
Writing and Technnology services for Idea Champions, a leading innovation consultancy. Currently,
MC and manager of their live webinars (Gotomeeting)
Page Design and Production of all their proposals in print (Word)
Many other services performed over a 10-year relationship.
Recent:
Produced a 250-page Event Productions manual on all aspects from overall and stage management to large screen HD video projection, and full video and sound recording; for WOPI, Los Angeles, 2010. Consulted on/edited inhouse documentation projects.

Updated and rewrote a course plan for a daylong introduction to Mac OS X.

Added interest pages to the site of The Waterfall House, a vacation rental home in New York's Catskill Mountains.
Wrote: History and Guest Comments pages; produced: Area, Vintage postcards
Press releases for MarketingWorks, Cold Spring, NY
Posts for Idea Champions' "Heart of Innovation" blog, like
"No Time to Forget About Innovation"
B4M Fork Tutorial / Reference (sample pages),
for a television station automation/database system.

Reviews of our documentation / technical writing / information design

Complete manuals and many more samples are available in print.





My blog on tech/media/business
(Mostly from 2006-09)
at rosswriting.blogspot.com
Cook Group Runs Globe-Spanning Array of Businesses on jBASE and Linux

Beta LaserMike Measures Needs, Goes with ProductCenter

Workgroup Rises to the Task for Canadian Forestry Equipment Maker
Company Product Brochure (for PDM/PLM) 6 pages

SolidWorks Integrator (for PDM/PLM)
Whitepaper
Whitepaper on IBM mainframe security with RSA SecurID® Authentication
Blogging about innovation
for Idea Champions' "The Heart of Innovation"
(which I also managed the launch of:)

In Your Dreams (Sept. 30, 2007)
Where do Great Ideas come from? (Sept. 1)
Building "Living Space" around Railroad Stations (Aug. 21)
How the great Celtics teams won: by Keeping It Simple (Aug. 10)
Frank Gehry's Designing By Prototype (July 31)


Articles/Editorials:

An Introduction to XML (Extensible Markup Language)

Hawaii - the Next Silicon Valley?



---
Write to inquire --

bill @_rosswriting_._com